A message from Masato Sue, Managing Director, TAKAGI Europe
I write to you from our offices at the newly converted 200-year-old former Royal Eye Hospital in Manchester, UK, where we have found the perfect home for TAKAGI Europe: a place that has been serving people's vision for even longer than we have.
In 2020, TAKAGI Seiko, based in Nagano, Japan, celebrated its 65th anniversary. All TAKAGI products are still designed and made right there, by a proud family business. They have been able to continue following their passion and mission over the last half-century – not least thanks to your trust, guidance and support for which the whole global TAKAGI family is very grateful indeed.
To us, as to you, vision matters. Today maybe more than ever. The technology modern life offers us – the internet, social media, virtual reality – enable us to see the world, witness global events, meet friends 'face to face' in real time, anytime. As long as we can see. Today, our eyes work harder and we rely on them more. And, as life expectancy increases, for longer.
TAKAGI products make high-quality eyecare accessible around the world. They are currently being sold in more than 80 countries, are easy to use and ready to go. They serve eye health professionals well, wherever they are.
At TAKAGI Europe, we are proud to play our role in this global community with its shared purpose: preserving, restoring, improving vision.
From Japan to the world, we will continue to work hard to serve your vision. And to contribute to the quality of life of millions of people around the globe.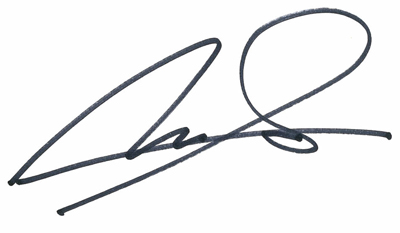 Masato Sue
Managing Director