Buy Consumable Products at Special Prices this Weekend at ESCRS
12th September 2019
During our ESCRS exhibition this weekend in Paris, we will be offering consumable products at special prices. Stop by our Booth B108 and take advantage of our very special prices.
The following consumable products will be available for purchases on site:
S12-18 Reusable Tonometer Prism, the environmentally friendly option for measuring intra-ocular pressure. Takagi prism, with its smart integral structure, made of methacrylic resin, lowers the risk of infections and maximises the product lifespan. This new method is cost-effective with a focus on patient safety and accuracy.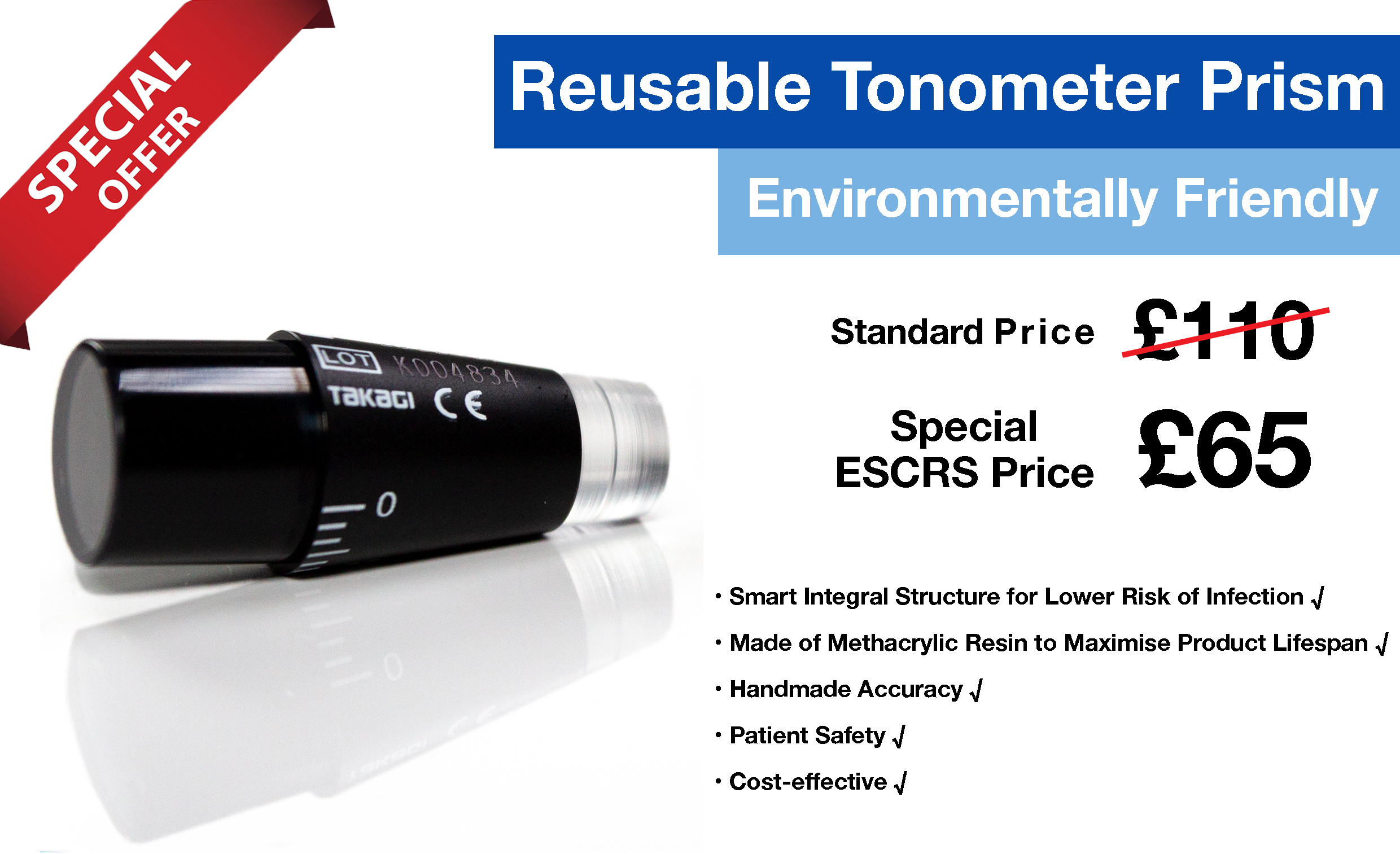 SMTube for Dry Eye Testing, a new and improved method for dry eye diagnosis in 5 seconds. The application method is quick and easy, with no need for in-depth training. During the application, there is no need for anaesthetic eye drops, and because it's non-invasive there are no errors or false-positive results. This innovative strip is highly recommended by professionals, as it maximises the workload and offers a comfortable diagnosis for the patient.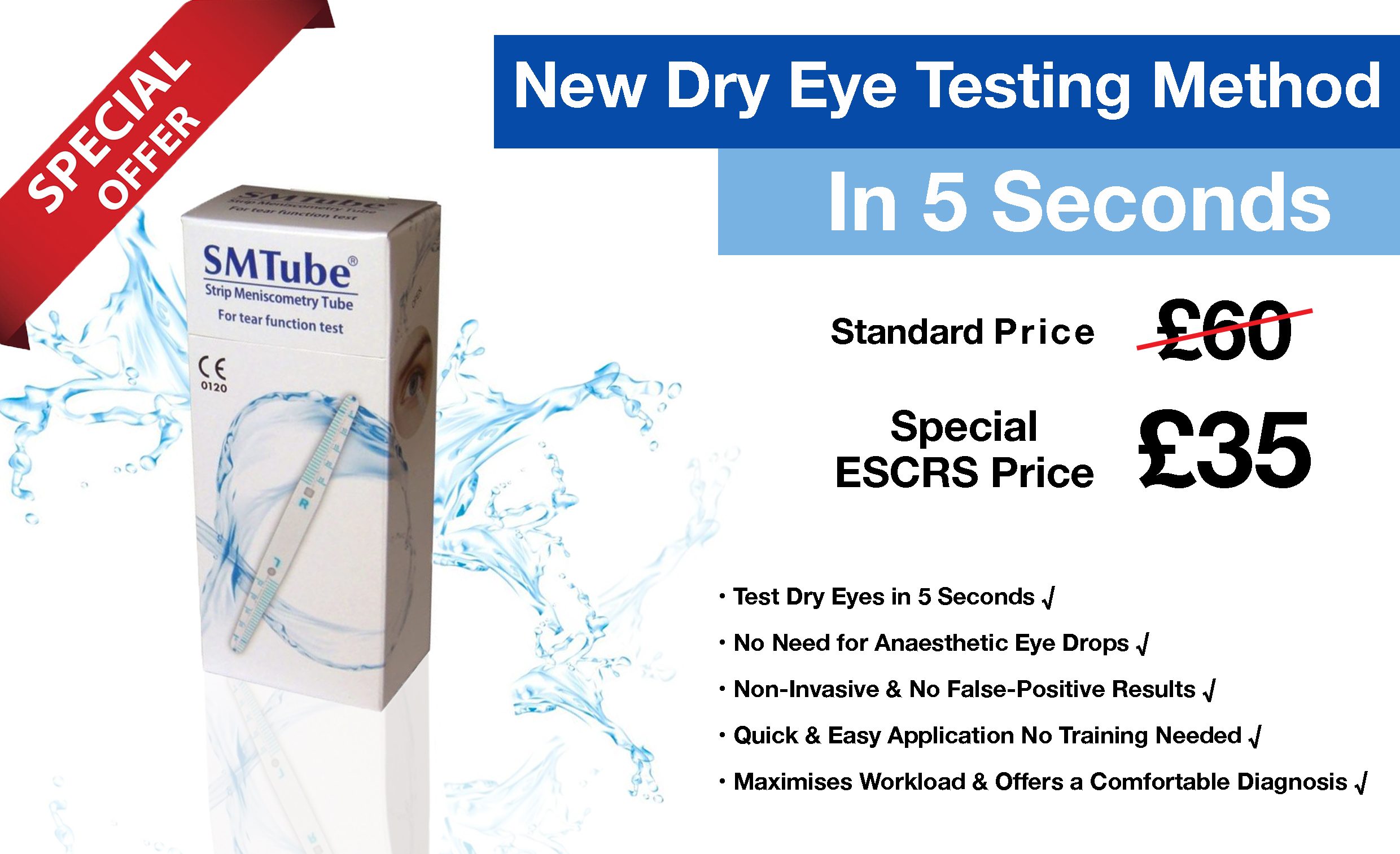 Slit Lamp Elbow Rest Pad, for a comfortable fundus and laser examination. The material of the pad is of medium hardness for optimal comfort. This slit lamp elbow pad is ideal in helping you perform a comfortable eye examination with extra stability.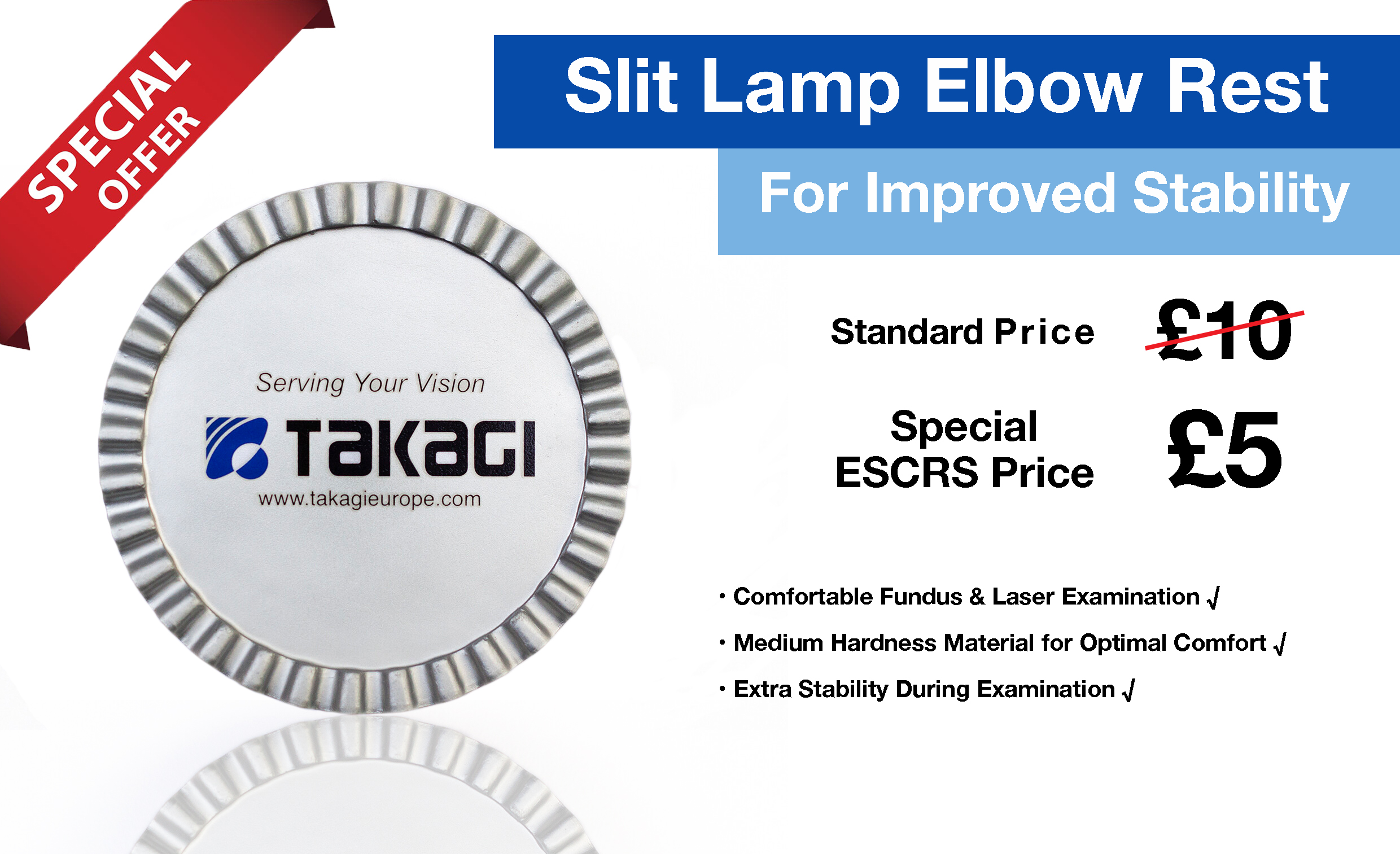 Looking forward to seeing you all in Paris this weekend.